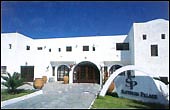 Come to Santorini and stay at the Santorini Palace Hotel, for a once in a lifetime vacation. Located at the heart of the capital city of Fira, just 7 km from the port, Santorini Palace is equipped with all the modern comforts (outdoor swimming pool, gym, sauna, Jacuzzi, air-conditioning in very room, direct dial phones, equipped mini bars, satellite TV, hairdryers, music e.t.c) you would expect from a first class establishment and an attentive staff dedicated to serve your pleasure needs.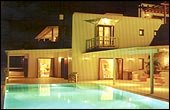 The luxurious accommodations are enhanced by a wonderful view of the Aegean Sea. The friendly, relaxing atmosphere and luxurious accommodations that you find at Santorini Palace ensures a pleasant and unforgettable stay.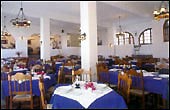 At Santorini Palace, you get nothing less than the best.